Cells Alive First Aid Stick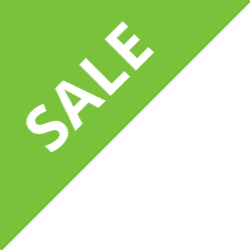 Cells Alive First Aid Stick
5 out of

5

based on
customer rating
SKU: FAS1
Our First Aid Stick™ is a 120 gram crystal stick made of a special type salt crystal that is 100% chemical free. Our First Aid Stick™ can be used for all types of abrasions, cuts, insect bites, acne, or any type of skin problem. It really works and it will last for years.
This is a 120 gram crystal stick that will stop bleeding fast and kill bacteria that is caught in the wound and will allow for stitch free and faster healing.
In the early 1900's when doctors graduated from medical school they were supplied a medical kit that was complete with a crystal-like stick to stop bleeding. Why not have this in your medical kit, home, office, storage shelter or any type of travel vehicle. This is a basic tool and a must for safety in a medical emergency and it is packaged in a bright red box so it's easy to find whenever you need it.
This is also a wonderful tool for anyone who cuts themselves shaving. It stops bleeding fast and destroys bacteria on contact.
Our First Aid Stick™ is great if you ever cut yourself anywhere on the body and will stop the bleeding fast. It works by contracting tissue to seal injured blood vessels.
How Our First Aid Stick™ is used in any emergency medical situation for man or animal. It stops bleeding fast and allows for quick healing.
Our First Aid Stick™ is used by wetting it and applying it to the injured area on a cut, abrasion, insect bites, and minor burns which helps stops the bleeding by causing blood vessels to contract at the site of the wound.
When applied to a cut it stops bleeding fast and most wounds heal quickly.
Tips:
Simply wet and dab Our First Aid Stick™ on the bleeding point and the bleeding will stop fast!
You can use Our First Aid Stick™ if you fall victim to thorns, stinging nettles and briars.
January 5, 2016 ‐ Steven
:
Amazing stuff! The Cells Alive First Aid Stick is a must! It works, fast! I have one in my house and one in my car. A must have!
What would you recommend for full body support?

You can not go wrong with any of Hemp USA's products but we recommend you have at least three things for full body support: Hemp Protein, Hemp Oil, and Micro Plant Powder.